TV Shows I'm Currently Obsessing Over
I watch way too much TV and wanted to share some of my current favorites. I definitely watch a lot more shows than these, but these are the recent shows that I have been excited to watch as they air every week.
The 100 - Season 5
I fell off the bandwagon with this one last season and then binge watched it in one weekend. I had felt like the show was going stale for a while, but it's gotten to a new and unique spot where I am interested to see what happens to all of the characters. The stakes finally feel higher and much more compelling.
Riverdale - Season 2
This season just wrapped up and I liked the cliffhanger that they ended with. This season as a whole was a bit turbulent, but it came together in the end. I hope next season has a better plot structure and remembers to utilize the amazing supporting characters. Even though I see the flaws in this one, I still love it to death. I'm so addicted that I am reading all of the new comics.
The Resident - Season 1

Of the shows on this list, this one is the most outside my comfort zone of shows. BUT I am hooked! This medical drama following doctors in there intern/resident year's kind of sounds like
Grey's Anatomy
, however, is show is more focused on the economics of hospitals and the decisions that cause doctors to have to make. The show really looks at morals and ethics of the healthcare industry in a way most medical dramas haven't while still having this group of interesting characters who are extremely compelling.
Timeless - Season 2

I enjoyed the first season of
Timeless
. It was fun, action-packed, and featured different historical moments. BUT season two blew me away. The plot felt so much more centralized and the historical moments were more impactful with stories of the downtrodden. The characters were developed and intensified. Then the cliffhanger of season 2 left my jaw literally on the floor. As I write this, there has been no word of whether there will be a season three and I am dying in wait!!! I don't know what to do if there isn't a third season, someone needs to write the fanfic.
The Royals - Season 4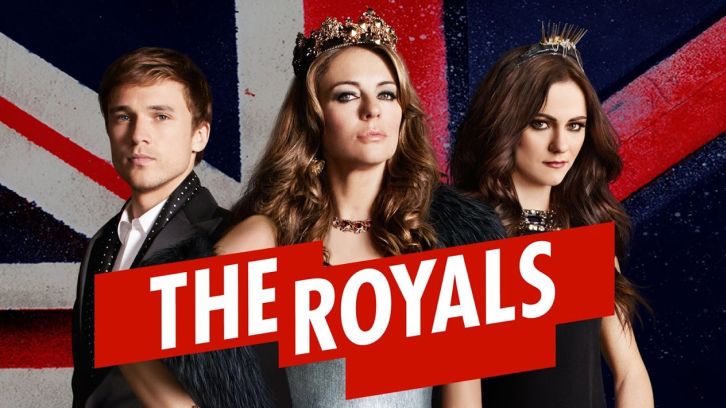 This show is trash and I love it. I imagine this is what an American monarchy would look like. Tons of drama: romantic, political, and family. My favorite character is Princess Eleanor. I've loved seeing her journey from season 1 to now. She's matured so much and is the star of the show. I think this season was not as great as the past ones, mainly because I hate Robert but also because there isn't a strong main plot nor were the characters given the scenes they deserved.
The Originals - Season 5
This is the last season of
The Originals
and as the giant
Vampire Diaries
fan that I am it makes my heart really sad to say goodbye to these characters. I am holding out that I will see a Klaroline endgame. I also just want to see everyone be happy. There will be a spinoff following Hope Mikaelson at the Salvatore Boarding School for Gifted Children with Alaric set to star in it called
Legacies
.
Do you watch any of these shows? Let's talk about them!