I've been reading quite a few books that feature LGBTQ characters recently, intentionally and unintentionally, and I've really enjoyed them. Here are my recommendations from the ones that I've read:


Simon vs. the Homo Sapiens Agenda by Becky Albertalli - Goodreads
This book was incredible. I stayed up to 7am one morning because I had to finish it. I laughed. I cried. I guessed who Blue was accurately. I loved seeing this romance over emails. There was this realness to Simon, his friends, and his family. I can't recommend this book enough. I am mentally pushing into your hands and jedi mind tricking you into reading it now.
Two Boys Kissing by David Levithan - Goodreads
This was an assigned reading for my YA Lit class and I am so glad that it was.
This story is told from this greek chorus plural narrator of men who have past away from AIDs, which is just so amazing.
A plural narration is such a complicated thing to pull off and Levithan masterfully writes this loving narrator who is both wistful about having an unlived life, but genuinely happy for the world that these young boys are privileged to live in, of course there are still hardships to be faced but nothing like what it was. This one had the most diverse relationships in it.
Alex As Well by Alyssa Brugman - Goodreads
Alex As Well follows a teen who was born Intersexed. Her parents chose for her to be a boy when she was born and started her on hormones, but the problem is she is a girl in her soul. Brugman uses an interesting dual narration between the female and male sides of Alex. You get to see the struggles Alex faces in making the transition, finding her sexuality, and dealing with finding family.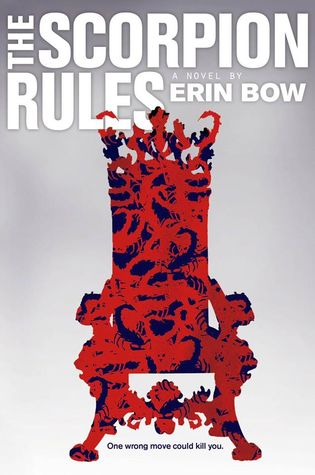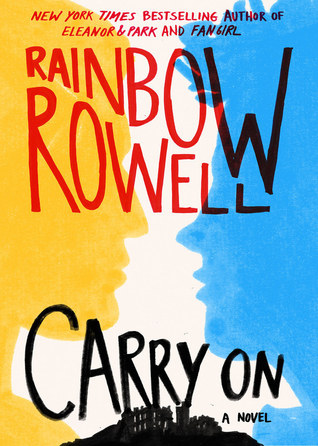 Engage by Erica Crouch - Goodreads
This is a novella in Crouch's Ignite series, which is great and a must read, following a character's origin story. Kala is an immediate favorite in the series and hearing her story of falling in love with another angel, Ana, was incredible. Kala rebels against everything and unexpectedly finds Ana, who doesn't seem at all like Kala, but they are a great couple.
The Scorpion Rules by Erin Bow - Goodreads
I may not have loved the world and how this world was built, but I really enjoyed the exploration of sexuality in the novel. It is set around an isolated group of teens, who are held as political hostages, and we see the progression the main character Greta has with her sexual awakening. She is attracted to a boy, her female roommate, and then you see her fall in love with her roomate. I think this was the best written part of the novel.
Carry On by Rainbow Rowell - Goodreads
Carry On is based on the slash fanfiction that Rowell wrote about in Fangirl. The turning point in the novel is finding out Baz's true feelings. I wish this book could have been all Baz and Simon interactions because those scenes gave me life. Their connection just leaped off the page. They were both tortured souls for many different reasons. Their moments in Baz's room, I'm pretty sure all of those got highlighted on my e-book.
I have More Happy Than Not, which I plan on reading soon, but I need more really great LGBTQ books to read. Also, more well rounded in the acronym. I feel like YA represents a lot of gay fiction, but I want to read other types of queer stories.


Do you have any recommendations for me?