Life Update
School and life has definitely been kicking my butt recently, which has led to the lack of posting on this blog. I started a new blog back in February, because of its newness I've been more excited to post over there. If you are a TV show addict, I definitely recommend you go check out
Nerd Lexicon
. We also review books and movies, but I post a lot of episode reviews. We are always looking for contributors for the site, if you're interested
email me
.
My oldest brother and his wife welcomed their first child into the world two weeks ago. So you can imagine how baby crazed my family. I've also been babysitting my 3 year old niece several days a week, by the end of the day I am a zombie.
My Recent Reads
I haven't been reading a lot of newer releases, which has me feeling super out of the blogging loop. I haven't been reading as much as normal, but I've still been reading just not what everyone else is reading. I wish the blogging community was less consumed with new releases.
The Scorpion Rules by Erin Bow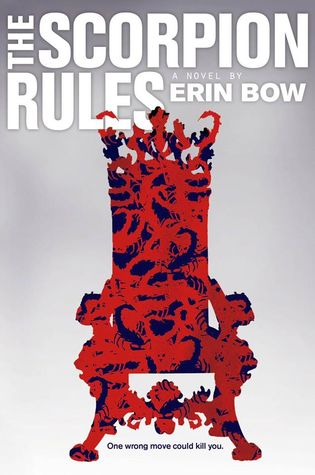 I didn't really know what this one was about when I picked it up. It was a really strange read. I'm still not sure if I liked it or hated it. The world of this one was very different, which perhaps disoriented me while reading. It was a fast read and one that kept me interested. I needed to find out what would happen, but I wasn't always into where the plot was going. There were some really interesting things as far as politics in this book and I loved the way sexual orientation was in this book. I think Erin Bow wrote a really interesting narrative on sexual discovery that isn't explored in YA. I think you should check this book out for that reason. I don't know this was a really weird one. I'm not sure if I'm going to pick up the second book, but I LOVE the cover for the sequel. (I received an arc of this book at BEA 2015.)


Two Boys Kissing by David Levithan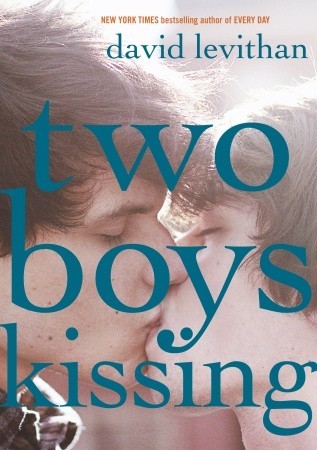 This was my first David Levithan book and I am in love. I think I can gush on and on about how brilliant this novel is, but I don't want to be here forever. This story is told from this greek chorus plural narrator of men who have past away from AIDs, which is just so amazing. The English major in me is still freaking out over how well that was pulled off. This was a part of the syllabus for my YA Lit class and I am so glad that I got the chance to read this one. I definitely plan on picking up another David Levithan book.


The Promise of Amazing by Robin Constantine
This was a fun weekend read, do you ever feel like you need a good contemporary read to make you feel better? I really enjoyed this book. It didn't wow me like I wanted to, but it also wasn't what I was expecting it to be. I think I wanted it to be a bit more like The Distance Between Us by Kasie West. I don't know if I loved the romance. The theft plot was a bit strange. Overall, I found this to be a pretty good read.




Edgewater by Courtney Sheinmel
This book. THIS book. THIS BOOK. I was not expecting to be blown away by this book. I didn't see any hype for this when it came out. I didn't even know what it was about. I loved this book. It reminded me a lot of that show Revenge, it isn't plot wise like that show but the vibe at times feels similar. I loved how this book played with shame and feeling ashamed of where your family or where you're from, I think theme wise that is something teens begin to feel and isn't usually explored. I loved all of the plot twists. All I have to say is, you need to read this book.(I received an arc of this book at BEA 2015.)










Shadowshaper by Daniel Jose Older
This is probably going to be a very controversial statement, but I really didn't like this book. Yes, this book is a great example of representation, but I also can't reward it because it wasn't a well written novel. It is like a checklist of what is a young adult novel, but never feels like YA. There was a hint of romance that got dropped for half of the book. There was a family conflict that was put there, but it went nowhere. The slang in the book was ridiculous and felt so out of place. I'm 20 years old I shouldn't feel ancient reading the language of a teenager. It was just young and all of the conflicts were resolved so easily. Like really a chalk demon? And wait, if you hit it then it is gone. Great, slow applause, for that one. I'm sorry; I'm not usually a ranter about books that I don't like but this one really bothered me. I had to read this for a YA Lit class that I'm taking and there was a lot of people in the class who felt similar to me. But again, these are just my opinions.
What have you read recently? Also, how is life? Are you a college student dying from end of the semester work?