Sale of the e-book of Becoming Jinn from 2-29-16 to 4-4-16.
$2.99 across all e-retailers:
Becoming Jinn by Lori Goldstein
Genre: YA Paranormal
Pages: 384
Published: April 21st, 2015 by Feiwel & Friends
Goodreads
Description:
Named "One of the Best Science Fiction, Fantasy, or Horror of 2015" by VOYA Magazine
"This well-written title . . . will not stay on the shelf."
"The only thing it left me wishing for was the sequel!"
-- New York Times best-selling author Anna Banks
"A fresh, gently subversive tale with a new strain of paranormal problems at its core."
"[Azra's] struggles with family and impending adulthood ring true and will likely cultivate a loyal, sequel-hungry audience." ―Booklist
Azra has just turned sixteen, and overnight her body lengthens, her olive skin deepens, and her eyes glisten gold thanks to the brand-new silver bangle that locks around her wrist. As she always knew it would, her Jinn ancestry brings not just magical powers but the reality of a life of servitude, as her wish granting is controlled by a remote ruling class of Jinn known as the Afrit.


To the humans she lives among, she's just the girl working at the snack bar at the beach, navigating the fryer and her first crush. But behind closed doors, she's learning how to harness her powers and fulfill the obligations of her destiny.


Mentored by her mother and her Zar "sisters," Azra discovers she may not be quite like the rest of her circle of female Jinn . . . and that her powers could endanger them all.



Free E-Short Story, a prequel to Becoming Jinn, available across all e-retailers, starting March 15, 2016.
Genius of Jinn by Lori Goldstein
Genre: YA Paranormal
Releases: March 15th, 2016
by Feiwel & Friends
Description:
In this prequel to BECOMING JINN and the upcoming sequel CIRCLE OF JINN, thirteen-year-old Azra and her nemesis Yasmin are whisked away to a mysterious land with a special language, awe-inspiring architecture, and quirky toilets: France. As the enchanting French Jinn Tayma guides them through the streets of Paris, they discover not only a book of spells, but a truth neither of them is prepared for: that in their inevitable transition to becoming Jinn, their shared genie ancestry may just make them stronger together than they are apart.
The sequel, CIRCLE OF JINN, releases May 17, 2016 and is available for preorder now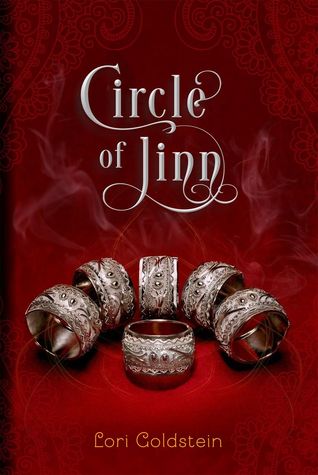 Circle of Jinn by Lori Goldstein
Genre: YA Paranormal
Pages: 400
Releases: May 17th, 2016 by Feiwel & Friends
Goodreads
Description:
Being Jinn is Azra's new reality. As she grants wishes under the watchful eye of the Afrit council, she remains torn between her two worlds—human and Jinn. Soon, secrets spill. Zars are broken. Humans become pawns. And rumors of an uprising become real as the Afrit's reach extends beyond the underground world of Janna. Straddling the line becomes impossible. Aware of her unique abilities, Azra must not just face but embrace her destiny. But when the role she must play and those she must protect expand to include a circle of Jinn greater than her own, Azra will be forced to risk everything. A risk that means there's everything to lose, and at the same time, everything to gain—for herself and her entire Jinn race>In this dramatic sequel to Becoming Jinn, Azra's story comes to a heartfelt and thrilling conclusion.