The series that we are going to talk about today is
The Extraordinary Secrets of April, May, & June
by
Robin Benway
(Note: May contain spoilers. You have been warned!)
What is
The Extraordinary Secrets of April, May, & June
all about?
The Extraordinary Secrets of April, May, & June is a story about three ordinary sisters with three extraordinary powers. Together, they will discover their abilities that makes them extraordinary.
Rating:
5 awesome hearts!!!
Reasons why we
LOVE
The Extraordinary Secrets of April, May, & June?
Kyla: The book is hilarious! It's still funny even when you have read it couple of times. It made me giggle and roll on my bed! Also, it's an awesome book because of their powers. A must read for people who loves to read books with
multiple narrators
and for everyone who wants a
feel-good
story.
Carmel: It's about
sisterhood
! For me, it gave an accurate representation of being the oldest, middle, and youngest sister. The three sisters are very
distinct
; they have different personalities.
April, the oldest (and bossy), can see the future. May, the middle sister (and the loner), can disappear. And June, the youngest (and the annoying one), can read minds.
Let's discuss the characters!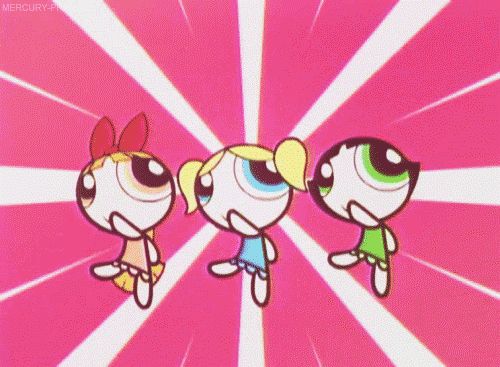 Favorite sister --
Kyla
:
June
because she's cute (like me!) and we have the same thoughts (like,
'Where do the popular kids eat?'
)
Carmel
: That would be
April
because she is the oldest (and I am the oldest). I feel for April right from the very first line when she said,
"I hate it because I'm the one who has to experience everything first. And even if I haven't, my sisters still think I know everything."
Carmel: I can to relate to April but I would not want her powers. I prefer June's power. I want to read minds (especially my crush's!)
Kyla: I want May's power! I can be invisible and sneak in Josh Hutcherson's house. (I just want to see and hug Josh!)

Favorite quote --
Carmel: "It's okay not to be okay." -Henry
Kyla: "It's just how it is sometimes. Things hurt, and they hurt for a long time. You have to fight back, or it wins."-May

Carmel
: April and
Joooooolian!!!
(See our favorite scenes.)

Kyla
:
April

and

Julian
, of course! They're totally perfect for each other. End of story.

Moving on to the story...
Favorite scene/s --
Kyla
:
April and Julian's

first date!
"You want to decide this by having a staring contest? That's cool."
I laughed, but didn't blink. He didn't, either, and we held each other's gazes for such a long time that my eyes started to water. "Ha, you're losing," he said. "Second date, here I come."
It was so relaxing looking into his eyes, like I didn't have to worry about anything anymore, like everything would work itself out and—
Julian's nose wrinkling, a sudden loud sneeze.
"You're a bully," I laughed. "And you're going to lose, my friend."
"No, I'm not … oh, shi—AAACHHOOO!"
I squealed in triumph, raising my arms over my head. "Victory is mine!" I cried, and some people turned around to stare. "Yes! Man the confetti cannons and cue the orchestra!"
Julian started to laugh, but he didn't sound nearly as happy as I was. "Wow," he said. "
I don't think a girl has ever actually celebrated not having a second date with me

."
Carmel
:
April and Julian's
lunch
date
.
I just like their banter!


But there he was, sitting on the grass in front of our school, opening up an old shopping bag and pulling out a sandwich. "You bring your lunch?" I said. "Really?"
"So do you," he pointed out, motioning to my Tupperware filled with carrots and hummus. "At least, I think that's lunch," he added. "What is that?"
"
Hummus

," I said. "It's very healthy and packed with protein."
"That's disgusting!" I said. "Oh my God, that is vile. And who are you to talk? You're eating a sandwich on

white bread

."
"It's delicious," he said before taking a huge bite. "Deeeeelicious."
"
White bread can kill you

."
Julian waited until swallowing before answering. "April," he said, "
high school could kill me.

So could driving on the freeway, crossing the street, or flying in a plane. I'll take my chances on the white bread." He took another bite and then added, "Let me guess. You're the oldest."
"'Cause you're so
bossy

."
Dana
for welcoming us to your blog!)
PS. The images are NOT ours. Photo

c

ourtesy of Giphy and its respective o

wners.