Rachel, my lovely co-blogger from A Perfection Called Books, and I created this awesome Book Tag because we want to know all about your TBR. As a book blogger, my to be read pile is out of control from review copies, giveaways, and purchases. How are we supposed to keep up with it all? So we want to know how you keep up with it and what is on your pile!
QUESTIONS
How do you keep track of your TBR pile?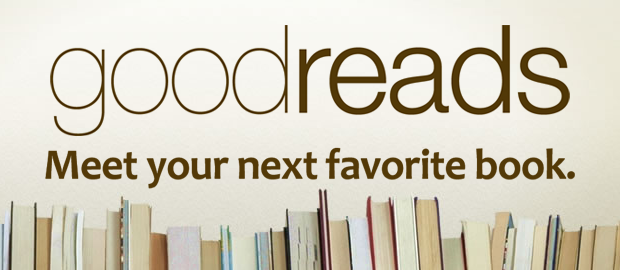 I mainly keep track of my TBR through goodreads. But I tend to go click crazy for every pretty book in my feed. I do have a list of the number of books unread though! Goodreads isn't the greatest site though which frustrates me!
Is your TBR mostly print or ebook?
My TBR is mostly print. I have maybe 50 ebooks that are unread. I tend to buy as I go with ebooks. I do have a quite a lot for review. I have over 230 unread print books, arcs and finished copies. I counted a few weeks ago let's hope that number went down!
How do you determine which book from your TBR to read next?
I am definitely a mood reader! I usually pick up whatever calls my name or has the closest release date when it comes to ARCs.
A Book That's Been On Your TBR List The Longest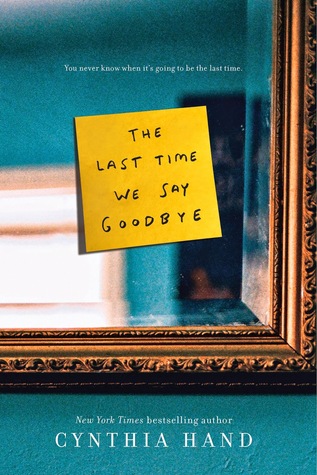 I am going to go with Eragon. My brother bought me the whole series when I was in 7th grade. I am currently starting High School. That should be read soon or never.
A Book You Recently Added To Your TBR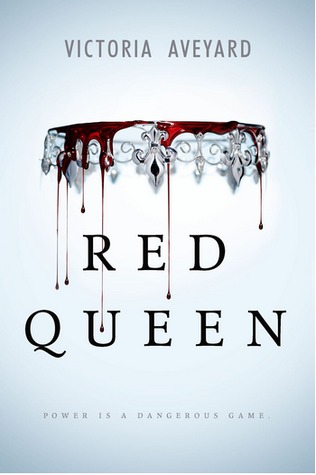 I found out about The Last Time We Say Goodbye by Cynthia Hand through EW. I downloaded it and added it on GoodReads. I loved her Unearthly series and I can't wait to read more from her!
A Book In Your TBR Strictly Because Of Its Beautiful Cover
Red Queen by Victoria Aveyard I do not care what this book is about that cover is gorgeous and I will read it no matter what!PROPS TO WHOEVER DESIGNED THIS MASTER PIECE!!! I BOW DOWN TO YOU!!!!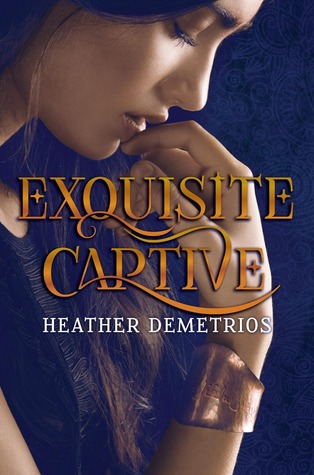 I have had The Hobbit for forever. I also have it in two different forms. I love the Lord of The Rings movies, but I just couldn't get into the story when it was in a written form. The narrative of the hobbits really annoys me. I started The Fellowship and stopped. Why are they so happy all the time? Why must they sing and dance all the time? Or am I just a grumpy New Yorker?
An Unpublished Book On Your TBR That You're Excited For
Besides the two mentioned above! I am really excited to dive into Exqusite Captive by Heather Demetrios.
It sounds so good! I love this cover and I can't wait to read it.
A Book On Your TBR That Basically Everyone's Read But You
That would be Crown of Midnight, Scarlet and Siege and Storm. I couldn't pick just one hyped sequel. UGH WHY CAN'T I READ AND BUY ALL THE BOOKS!
A Book On Your TBR That Everyone Recommends To You
Anna and The French Kiss is that contemporary YA book that everyone thinks I should read. I think I should read it, but alas it has not happened yet!
A Book On Your TBR That You're Dying To Read
UM EVERY BOOK! I am going to go with Origin by Jennifer L. Armentrout. Now that I have Opposition, I can will marathon these straight through once I wrangle my reviews books in!
How many books are on your Goodreads TBR shelf?
This is an alarming 1,031. I really can't explain this. I want to read all the books!
So don't feel that bad about your TBR because mine is pretty massive!!
ANYONE CAN DO THIS BUT I AM FORCING THESE PEOPLE TO DO IT :)
I TAG!