Today I have Mily from
The YANightStand
! You need to go check out her blog. We did an amazing discussion post. She is from England and is awesome. I asked her to do the A-Z Bookish Survey.
The A-Z Bookish Survey was created by the amazing Jamie at
The Perpetual Page Turner
!
Here are her answers: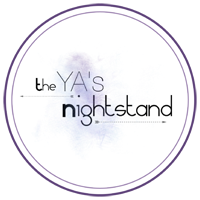 A
uthor you've read the most books from:
Rachel Caine. Although I think that's only because the Morganville vampire series is so freaking long! But the most standalones by a single author would have to be John Green.
It's between Insurgent by Veronica Roth, the sequel to Divergent and Shadow of Night by the wonderful Deborah Harkness. Shadow of Night is the sequel to my all time favourite vampire book A Discovery of Witches – yes there are witches too. But both books were just as exciting, if not more so, that their predecessors.
The Madman's Daughter by Megan Shepard
D
rink of Choice While Reading:
Volvic lemon and lime water with ice.
E-
reader or Physical Book?
About 5 months ago I would have say physical books but right now I'm not entirely sure. I like reading both formats, I love having books on my shelves and seeing everything I own however I also find reading on my kindle a really easy alternative to.
F
ictional Character You Probably Would Have Actually Dated In High School:
In my dreams, Four! Oh, yes please!!
In reality? Neville Longbottom. Although I wouldn't mind that so much, did you see how that boy turned out?
G
lad You Gave This Book A Chance
:
Branded by Abi Ketner and Missy Kalicicki. This is one of my favourite books of 2014 and it surprised me because I tend to shy away from self-published books, so this was a nice surprise.
Desperately Ever After by Laura Kenyon. I just read this a week ago and I loved it. It's not exactly a retelling but it takes our favourite fairy tale characters and adds a little Sex in the City to it all.
I
mportant Moment in your Reading Life:
When I was 12 I read A Series of Unfortunate Events – it was the first book I had ever finished.
The Seventh Miss Hatfield by Anna Caltabiano.
AMAZING!! Seriously, don't let the TERRIBLE cover put you off! Well worth the read.
K
inds of Books You Won't Read:
Cultural fiction. My best friend loves her Chinese fiction and I have to try and pretend I'm not day dreaming every time she talks about them. It just doesn't interest me.
L
ongest Book You've Read:
A Clash of Kings by George R.R. Martin. Damn that book was long… I took a break in the middle to read something a little lighter.
M
ajor book hangover because of:
Fangirl! Rainbow Rowell created a story that gave me one hell of a hangover. I didn't want to read anything after I had finished that.
N
umber of Bookcases You Own:
One. Although I then have 3 shelves and 6 boxed under my bed and another couple of piles dotted around my room. All in all I think I have around 300 books in my tiny box bedroom.
O
ne Book You Have Read Multiple Times:
The Harry Potter books. I've read them all a couple of times and I'm sure I'll read them all again in the future.
Summer:
In the garden with a cold drink
Winter:
Snuggled up in bed.
Q
uote that inspires you/gives you all the feels from a book you've read:
"What people project to the world never shows what's lurking on the inside."
Crash Into You by Katie McGarry
AMAZING book that I love, not sure that it inspired me but I just adore this quote!!
I don't think I need to say anything else.
S
eries You Started And Need To Finish(all books are out in series):
Morganville Vampires Series by Rachel Caine,.I've read the first 11 but I still have 4 more to go. If only I could remember what happened in the first ones…
T
hree of your All-Time Favorite Books:
Fangirl by Rainbow Rowell
The Kingmakers Daughter by Philippa Gregory
Crash Into You by Katie McGarry
U
napologetic Fangirl For:
Anna and the French Kiss by Stephanie Perkins!!!
Someone take me to Paris please!
V
ery Excited For This Release More Than All The Others:
The Book of Life by Deborah Harkness. EEP!!
Starting about 5 books before I choose one to read. I have about 14 books at the moment with bookmarks in waiting to be picked up again.
X
Marks The Spot: Start at the top left of your shelf and pick the 27th book:
We Were Liars by E. Lockhart
Y
our latest book purchase:
Half A King by Joe Abercrombie (SIGNED)
Z
ZZ-snatcher book (last book that kept you up WAY late):