The Summer Blogger Promo Tour was created by
The Book Bratz
as a fun way to promote blogs and make blogger friends.
Stefani has traveled a lot and when I say a lot I mean she has visited the majority of the states and she has been to the UK. I asked her to pick some books set in the UK that she loved the setting of!
Stefani:
Hi guys! Dana and I were discussing all the places I've been (3/4 of the States and five countries – Scotland, England, Ireland, Spain, and Italy) and she asked me to tell you about some of my favorite books set in those places. So today I'm giving you six of my favorite books set in places I've been (aka set in the UK –I haven't read many books set in the other countries I've been) and two of my favorite books set in places I hope to visit one day.
Places I've been (aka I love the UK):
The Falls or any other book by Ian Rankin (he's my favorite author) – Set mostly in Scotland, the Inspector Rebus series (of which The Falls is #12) is absolutely amazing and the setting becomes another character in the novels, which is super cool. The Falls is the first book out of the series I read and it is also my favorite. Edinburgh is my favorite place in the whole world, so reading books that are set there is something I really love, and when the city becomes a character that feels so real even when you aren't there, you know it's a good book. It really gives you a sense of the place and you feel like you really get to know Edinburgh.
The Humans by Matt Haig – if you have ever checked out my blog, chances are you've seen me recommend this book. I usually do it about once a week (if not more). It is an incredible book, set in Cambridge, England, and it makes you appreciate being alive and human. I never actually visited Cambridge, but I've been to several other places in England. I enjoyed reading about Cambridge.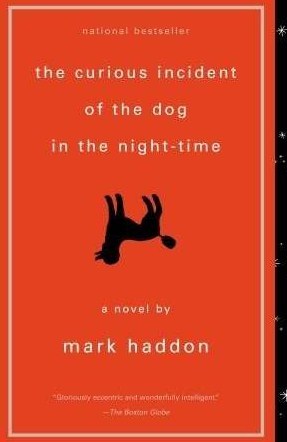 The Curious Incident of the Dog in the Night-Time by Mark Haddon – Read this book. Just do it. K thanks bye.
Peter Pan by JM Barrie – My favorite story. The last time I was in London (which was the fourth time I'd been), I was FINALLY able to visit the Peter Pan statue in Kensington Gardens. I took about a hundred pictures and looked at everything on it for a long time (there are so many cool things – squirrels, bunnies, fairies, mice…). I loved it and I was very happy while I was there.
The Strange Case of Dr. Jekyll and Mr. Hyde by Robert Louis Stevenson – Essential reading if you want to read books set in the UK. Such a great book. I find it fascinating that there is a debate on whether or not this book is set in Edinburgh or London. RLS was Scottish, but most people think this book is set in London.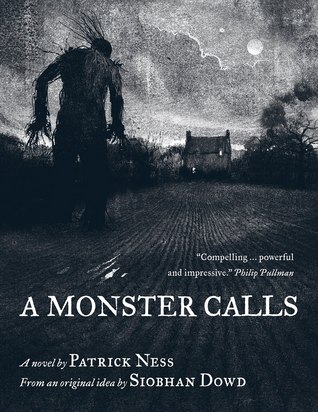 A Monster Calls by Patrick Ness – Please make sure you read the edition with the illustrations (I honestly don't understand the point of the edition with no illustrations). It is gorgeous. Set in England. You don't get much sense of the setting other than the story is quite British (imo).
Trainspotting by Irvine Welsh – This book is written in Scottish dialect and set in Leith, which is part of Edinburgh. It's pretty difficult to read at first but once you get used to it, you (at least I) can hear the characters actually speaking with a Scottish accent and it's incredible. You get such a perfect sense of the city as it was in the 90s; it was cool to be able to go to Leith when I was living in Scotland and see all the changes that have been made since then. So cool.
Honorable mentions: the Harry Potter series, the Sherlock Holmes stories, and did I say ALL of Ian Rankin's books?
Places I want to go:
The Rosie Project by Graeme Simsion – Australia is somewhere I've always hoped to go. I ADORE this book with everything I have.
Anna and the French Kiss by Stephanie Perkins – I've always wanted to visit Paris (who doesn't?) and I especially want to after reading this book. Such a sweet book. I loved being able to see Paris through Anna's eyes because she'd never been there either. I think if I ever went, I'd try to go to all the places that Anna went; I think that'd be a lot of fun. I love traveling and I can't wait to see where I go next.