This is a new post that I want to do. Just plain old discussions that come to my mind. You can definitely leave suggestions for discussion posts. I am really excited to just talk.


THIS WEEK'S TOPIC: FANFICTION TO NOVEL


Fanfiction:
Urban Dictionary definition of Fanfiction is

when someone takes either the story or characters (or both) of a certain piece of work, whether it be a novel, tv show, movie, etc, and create their own story based on it. Sometimes people will take characters from one movie and put them in another, which is called a

cross-over

.
My Experience with FanFiction:
After I read the Twilight Saga, I was obsessed with fanfiction. This is before I started reading a lot of YA books. I was looking for something similar to Twilight because I was so addicted to reading. I started reading Twilight fanfic on Twilighted.net and then went to Fanfiction.net.
Fanfiction comes in all shapes and sizes just like regular books. Some are way better than others and it isn't all crazy and extreme. I remember staying up late into the night reading fanfiction. I feel really nostalgic even thinking about this.
I occasionally read fanfiction but I just can't find really good Twilight fanfic anymore. You can find fanfiction for pretty much any fandom.
Fanfiction to Novel:
Recently there have been tons of fanfiction that got book deals and are now novels for you to purchase. Whether the story appeals to me or not, I think this is fantastic. Writers who wrote for fun and because they were so passionate about a fandom that they wanted to add to it are able to make a living off of something they did as a hobby.
For the original creator though I think this may be a problem. I think it does infringe on some copyright for the author because their characters and world are being used to inspire another story. At the same time if the fanfiction is AU (alternate universe) in which only the characters are used from the original story than it is less of an infringement.
I have read several fanfiction stories that were published. I don't remember reading these stories in their entirety when they were fanfics though.
GENERAL OPINION:
I think it is a great opportunity for fanfiction writers to get their stories published because most of the fanfic is entirely their creation. For the original content author, I think there needs to be some changes in the edits where the publisher is concerned in changed the fanfiction to a novel to avoid infringing on the creation of that author.
Example: 50 Shades Trilogy by E. L James v. Wallbanger by Alice Clayton
50 Shades retains a majority of similarities to Twilight except it has a completely new plot and character names whereas Wallbanger was less obvious that it was once Twilight fanfic and strayed a lot from the details of the original.
Here are some Fanfiction to Novels that you may or may not know:
50 Shades of Grey
by E.L James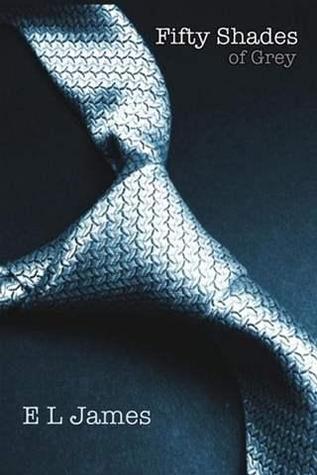 Probably the most known FanFiction that was published. It was originally called Master of the Universe. It will be a movie Feb. 2015. I think this goes to show that fangirling and being passionate about a fandom can turn into something more.
Beautiful Bastard
by Christina Lauren
This is actually written by two women and their pen name is their two first names. I had read most of this fanfiction and I had started the novel, but never finished reading not because I didn't like it but because I remembered the fanfic. Christina Lauren published an entire Beautiful Bastard series and are now publishing a YA novel titled Sublime that is due to release in the coming year.
Wallbanger by Alice Clayton
I recently read and reviewed this book and if you would like to know my thoughts on it you can go check it out
HERE
.
On a different direction: How punny Dana!
After
by Anna Todd
A One Direction Harry Styles Fanfiction was picked up by Simon & Schuster and will be coming out in November. I am pretty sure the movie rights were picked up as well.
Questions for Discussion:
1. What do you think of Fanfiction being published?
2. Have you read any Fanfiction?
3. Does publishing fanfiction infringe on the content created by the original author? (Whether it is legal or not. Do you think it is wrong?)