Top Ten Books That Should Be In Your Beach Bag or Ten Books That
Will
Be In My Beach Bag This Summer.
Announcement: This summer we will be having another author. My friend Brielle, who is so awesome, will be contributing to the blog. YAY!!
We split up this Top Ten !
Dana: I know most people just think contemporary books when they think beach reads. I really just think of fun quick reads that hook you in to the story and you never have to over think the story. For me, that also encompasses contemporary. I picked mainly books that I will read with the exception of one.


You guys know that I am a junkie for all of her books. I went to Book Con and got a signed copy and I am ready to devour it! I think the Covenant Series is my favorite from her and is one of my all time favorite series. I am ready to find out what Seth is up to especially since this is a New Adult book. ;)
I read Cinder a while ago and never continued on with the series. Bring on the book shame. I plan on rereading Cinder and catching up on this series over the summer. Cinder was a really quick read for me and I hope the rest of the series will be quick reads as well!
Goodreads
3. Legend by Marie Lu
I love dystopian books and this is one of the really hyped books that I just haven't gotten around to. I love how excited and exhilarating dystopians are and I can't wait for the adventure of it!I have heard a ton of good things about the series.
Goodreads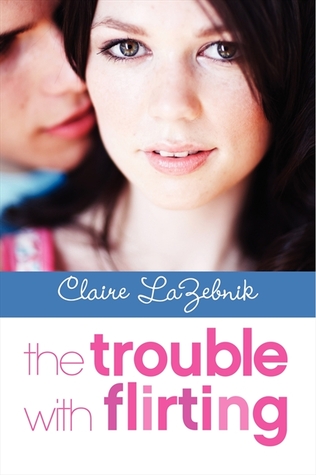 4. The Trouble With Flirting by Claire LaZebnik
I really enjoyed Epic Fail by this author. She writes Jane Austen retellings which take place in a modern day setting. Epic Fail was a really cute YA romance that I read in a day! So hopefully The Trouble With Flirting is a fun quick read!
Goodreads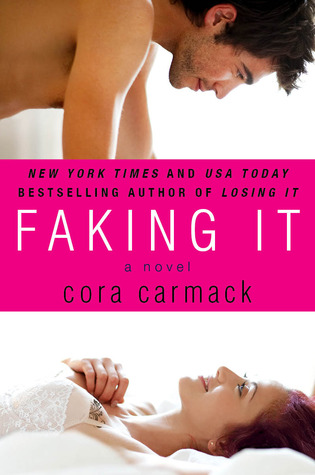 5. Faking It by Cora Cormack
I read Losing It quite some time ago. It was a hysterical new adult book that had me swooning! I had always wanted to continue on with the series, but never did. Faking It is a companion novel that features a side character from Losing It.
Goodreads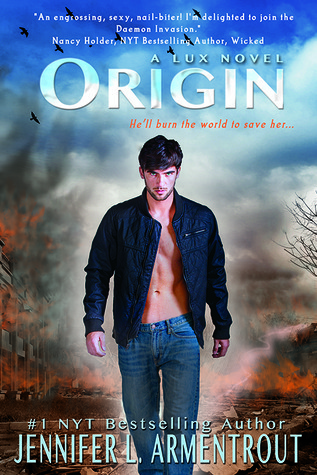 6. Origin by Jennifer L. Armentrout
Yes, she made it on this list twice. I have an addiction. This book is the 4th in the Lux series and I have been putting it off because I feel like the series is almost finished which really upsets me. I can't wait to find out what happens next.
Goodreads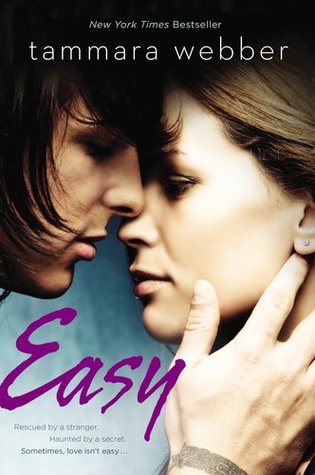 7. Easy by Tammara Weber
I have heard nothing but amazing things about this book. The sequel has recently come out and I need to know why everyone loves this book.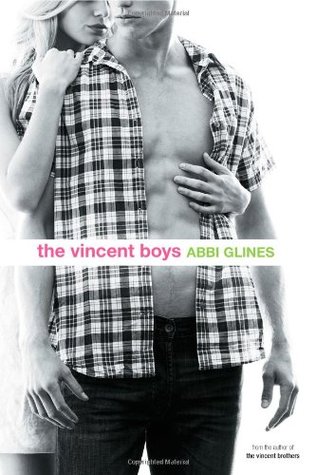 8. The Vincent Boys by Abbi Glines
This book just screams summer to me. It is a fun fast read. The romance is great and I love that it is set in the south. If you haven't picked up an Abbi Glines book what are you doing!
Brielle: I plan to read books that I received or purchased at Book Con. In particular she prefers her summer beach reads to be something light and easy to breeze through.
9. Meant To Be: The Lives and Loves of a Jersey Girl by Lauren Pizza
Meant To Be is an autobiographical account that seems like a very light and fun read, not too intense.
Goodreads
10. Second Chance Summer by Irene Hannon
This is a Harlequin romance which are usually a little cheesy. They are great if you are looking for something to breeze through when you're bored.
Harlequin Site