Tour dates: March 11-16, 2013
Title: Tainted Love (Book, #2)
Release date: Tainted Love - March 5, 2013
Age Group: Mature YA /Ages 16+/Females
Genre: Contemporary Romance
Tainted Love
Book Description:
Isabel thought her life was on track – she was doing well in school, moving quickly toward her future, and deciding who she wanted to be. Best of all, she'd reunited with Tom, the love of her life. But it doesn't take long for her history – and his – to start catching up with them, presenting a range of uncomfortable questions. Does he really love her? Are they meant to be together? And what exactly has he been doing in their time apart?
Born in Buenos Aires, Argentina, daughter of European immigrants, Eva Márquez has spent most of her life outside of her home country. At the age of five, Eva accompanied her parents to the United States, where the family settled permanently. After graduating from university, she went on to complete graduate studies in International Relations in Spain. Eva received her Master of International Studies degree from the University of Sydney and went on to work in the global health field in Sub Saharan Africa and South East Asia. Eva currently resides in Southern Africa

.
I love this series so far and didn't realize that this was the fourth post I have made on my blog about it!
Review~ (This my first ever gif review as well I just had all of these feelings when I read this book!)
I am a huge of this series so much that when I got the ebook of Tainted Love in my email inbox I just uploaded it to my nook sat down and read the whole thing! I need to know what was going to happen between Tom and Isabel now that they were out of the student / teacher relationship. Now remember this book is for an older YA audience especially Tainted Love since it is more of a New Adult book. If you have problems with the idea of them having been a teacher/student couple I would say don't read it but remember it is fiction. Forbidden romance is really exciting whether it be Vampire/Human or Student/Teacher. I felt like all of my opinions about Tom from the last book reversed completely. As a character I did not trust him and I felt that he was leading Isabel on. In Tainted Love you learn that is not the case at all.
Tainted Love shows an evolution of Isabel who as a college student is no longer the naive gullible little girl she once was. I think that before in Sweetest Taboo I felt Tom had some problems but I think Isabel has more. She enjoys being in these horrible relationships. Tom has his faults but he loves her so much and she goes and sleeps with another guy who is married that could care less about her. I felt so bad for Tom, he had the whole stalker who loved you so much wonderful creepiness going on. If you find this weird just read The Great Gatsby and understand what I mean!
Through Isabel's escapades with her college professor that she runs off with because she thinks she got rejected by Tom I was like this-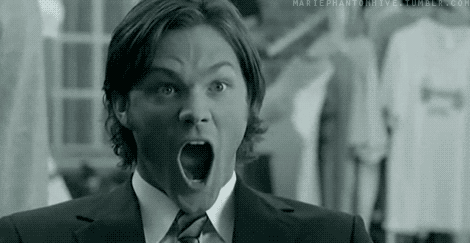 I am stilling holding out for Tom and Isabel so I am waiting patiently for them to finally be together. Now I feel horrible for despising Tom so much in the other book because having his point of view told really made it so much better to understand. I was heart broken when he thinks Isabel didn't love him. Roles were truly reversed in this book Tom became the love sick teen and Isabel was the character who we could really figure out.
I just hope Eva let's Tom and Isabel have a happily ever after!
Tour Giveaway:
Five (5) Print Copies of Tainted Love with Swag Packs –
or Enter to Win and Ebook of The Sweetest Taboo
So would you read this book? Have you already read it? What did you think? Also are the gifs a good idea?