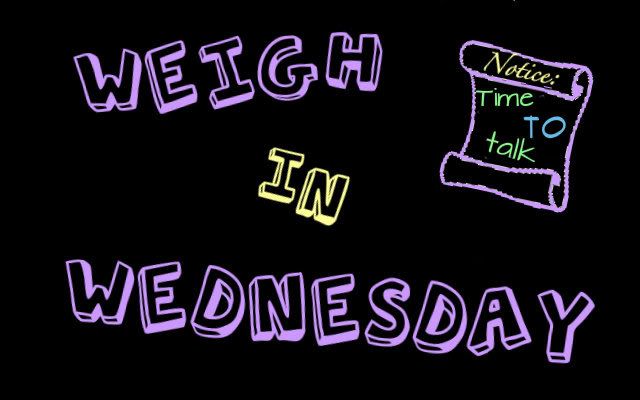 Weigh In Wednesday #6
Weigh In Wednesday is a weekly meme hosted by Epilogue. I love this post it is so much fun to write and read the posts.
I haven't done this in a bit but since I am on a break from school I can keep up with it!
Todays topic:

Kindle vs. Nook
I personally have the nook tablet. I absolutely love it. Both my brother and sister in law have nooks but my close cousin has a kindle and she loves it I am just not a fan. I enjoy reading on it and feel that it is super simple to upload books on that aren't from B&N. I have the kindle app on my phone for books I receive via amazon and I think it is just a hassle to use. The nook app for PC is very simple.
I love NOOK!!!!
So what about you guys?