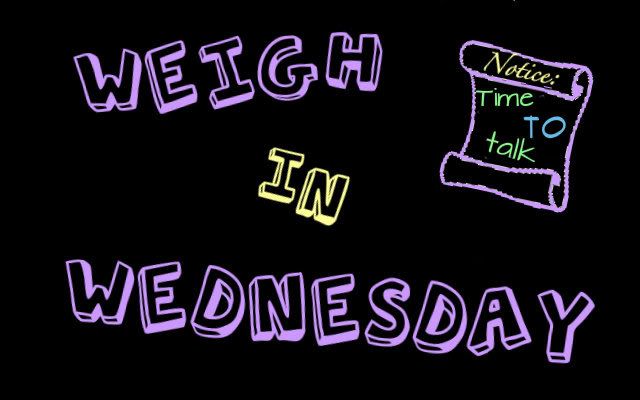 Weigh In Wednesday #3
Weigh In Wednesday is a weekly meme hosted by Epilogue. I love this post it is so much fun to write and read the posts.
Today's topic is - Contemporary vs. Fantasy
My Opinion -
So I tend to read fantasy. I love the escape and adventure of it. Anything can happen and I mean anything ... cough cough The Vampire Diaries The Return. For me it is an a way to get away from reality and deal with problems that I would most likely not face.
I have read plenty of contemporary mainly Nicholas Sparks. I just like the normal romance in it and the drama. But I always feel like something is missing and they are just so normal. I need a vampire or a witch in my life!
So
What
would
YOU
choose? I would love to know see you next week!
Dana