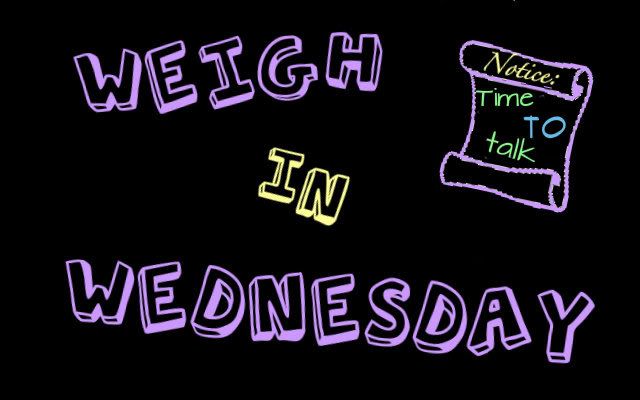 Weigh In Wednesday #2
Weigh In Wednesday is a weekly meme hosted by Epilogue.
This weeks topic is Ebook vs. Print Book
Print Book-
There is nothing like reading a print book. From the smell to the feeling of turning a page. I love the connection you make to a book you love. They never run out of charge too.
Ebook-
I have a nook and I really enjoy it. They are portable and instead of a heavy book you have a light weight tablet with tons of books. I think it is pretty good to read from. I don't have problems with it. Ebooks are also cheaper.
Winner- Print Book (Just for the experience of it but for ease I would say Ebooks)
Next Week is Contemporary Vs Fantasy